Essential Property Management Strategies
Navigate The Turbulent Waters, Protect Your Rental Income And Secure The Best Tenants.
Discover the following:
The 6 Step Process for Renting Homes Virtually…
Times have changed, you will need to take many of your property management procedures online. Are you prepared to virtually show your properties and be one step ahead of your competition. Secure the best tenants by understanding how to rent your properties virtually.
Tools and Technology…
Under the current COVID-19 environment utilizing technology will help you remove direct contact and streamline your renting process. Implementation of some simple tools and technology will help you make educated and strategic decisions.
Application & Screening…
What to say? What questions to ask? What worked only a month ago is no longer applicable. Understand the new rules of engagement when qualifying and screening your potential tenants, having the right checklist is critical now more than ever.
Rental Deferrals and Discounts…
If your tenants contact you looking for a deferral, discount, or they are unable to pay you… how do you handle these conversations? Do you offer payment terms, do you renegotiate the lease? If you offer deferrals or offer discounts, learn the strategies to protect yourself.
Plus register for the Success Package and download a FREE Tenant Screening Guide and an entire suite of forms and documents for your to success.
The Ultimate Guide to Tenant Screening. Your Step by Step Guide to Finding the Best Tenants for Your Rental Property…
REAL ESTATE INVESTORS COVID-19 SUCCESS PACKAGE…
Real Tools, Real Leadership & Real Results To Help You Navigate the Turbulent Market Conditions…
Leadership, Support From A Community Of Seasoned Real Estate Investors
To get FREE access to an entire suite of inspiring presentations, tools and resources and interviews with Real Estate leaders, use the link below…
Are you interested in becoming an Elite Real Estate Investor?
What stops people from Real Estate investing success is; fear, lack of motivation and not knowing what to do next. A detailed roadmap and a proven system is critical to overcoming all obstacles you will face in the rapidly changing world of Real Estate investing.
Whether it's business, sales, sports, or Real Estate Investing the fine line between the top performers and everyone else typically comes down to one thing: access to the best coaches and mentors who provide you invaluable guidance, wisdom and support.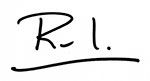 Russell Westcott
#Inspire #Encourage #Love
Book Your FREE Consultation Today!
Private One-on-One Personal Consultations