Failure is Not an Option
by RussellWestcott | May 20, 2020 Inspire | Real Estate Investing Tips
The Buck Stops With You! How To Be Accountable, And Failure is Not an Option.
"It doesn't matter who said you can't… as long as it's not you." ~ Arlen Dahlin.
Very honoured to share with you, once again, one of my early mentors, Arlen Dahlin. As I've shared with you in a previous video, one of the biggest mistakes I've made during challenging times was to go it alone, play small, and 'pretend' I had it all figured out.
This video is another one of the conversations I'm having to; seek wisdom, talking with people that have gone through more challenging times, having conversations with them, and sharing all the insights with you.
My clear intention is to provide you with real-life tools, support, guidance, and leadership during these challenging times.
"If you do what you promise to do… that's how you build your confidence" ~ Arlen Dahlin.
Enjoy these veteran insights, focus, and actions. The role-playing conversations alone that Arlen & I shared with you are priceless.
Some specific in-depth topics we covered:
Detailed actions a veteran Real Estate investor is taking during these challenging times
Perspective on how to keep going, when things aren't going your way
Accountability and why failure is not an option
Why Cash is king and strategies how to build your cash reserves
Mortgage actions Veteran investors are taking to strategically position yourself for future opportunities
Savvy communication strategies to rally and to galvanize your team together
What key investment tools you have available at your disposal and why speed of execution is critical right now.
Monitoring and protecting your credit during these challenging times
What are the key indicators to watch for to determine when the time is right to start moving forward with velocity- one step back for three steps forward
Proactive income protection strategies to implement with your property managers and your tenants
How to handle the conversations with tenants, the questions you ask, how to handle the discussion of "I can't pay my rent."
How to ask the right questions, get the correct information and provide the right solutions
A successful formula to have your conversations with your investment partners, how to provide strong leadership to your key stakeholders in your business.
Some sage wisdom for someone just getting started investing in Real Estate
How to prepare yourself to take advantage when the right opportunities pop up
Expert strategies to protect your confidence and your mindset
"Training isn't something you did… it's something you do." ~ Arlen Dahlin.
Arlen Dahlin:
An Alberta based veteran Real Estate investor with more than 20 years' experience, working with money partners and having transacted more than 700 transactions. Arlen is one of those rare people who 'tells it like it is.'
Enjoy
REAL ESTATE INVESTORS COVID-19 SUCCESS PACKAGE…
Real Tools, Real Leadership & Real Results To Help You Navigate the Turbulent Market Conditions…
Leadership, Support From A Community Of Seasoned Real Estate Investors
To get FREE access to an entire suite of inspiring presentations, tools and resources and interviews with Real Estate leaders, use the link below…
CHECK OUT THE DETAILS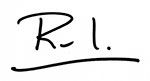 Russell Westcott
#Inspire #Encourage #Love
Submit a Comment
Book Your FREE Consultation Today!
Private One-on-One Personal Consultations
Related Posts
Let's Connect
Contact Details
 

Location: B3 – 1410 Parkway Blvd, Coquitlam, BC V3E 3J7

 

Phone: 604-309-3416

 

Email: [email protected]
Have a Question?