There is a famous quote in the success bible, Think & Grow Rich, by Napolean Hill
"Every Adversity, Every Failure, And Every Heartache Carries With It The See Of An Equivalent Or Greater Benefit"
This quote is a perfect backdrop to the recent conversation I shared with my good friend Michael Ponte on his expert investor interview series.
Very honoured to share some of my almost two decades of investing experience and some first-hand stories of dealing with challenging market conditions.
In this exclusive interview, we covered some essential topics, such as:
How does the current Real Estate investing environment feel vs. previous challenging markets
Top lessons learned from dealing with challenging market conditions
Opportunities that came from these challenges
Actions to protect yourself & clients
How investors are reacting to this crisis
How to prepare for the upcoming opportunities
Is now a good time to be buying or selling
Some of the most important things investors should consider when buying investment properties
Communication strategies with your investment team
Best advice to investors that are just getting started and interested in getting into the market
Enjoy this exclusive video interview presentation…
REAL ESTATE INVESTORS COVID-19 SUCCESS PACKAGE…
Real Tools, Real Leadership & Real Results To Help You Navigate the Turbulent Market Conditions…
Leadership, Support From A Community Of Seasoned Real Estate Investors
To get FREE access to an entire suite of inspiring presentations, tools and resources and interviews with Real Estate leaders, use the link below…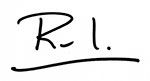 Russell Westcott
#Inspire #Encourage #Love
Book Your FREE Consultation Today!
Private One-on-One Personal Consultations